Trainers are important contacts for new employees during their training. They are also involved in the application process, where they give applicants practical tasks and evaluate them. In addition, trainers create documents for training courses for existing employees. In order to get to know all processes well, trainers are involved in day-to-day business.
What we offer you:
Future-proof workplace
Growing company
Full-time and part-time working time models
Employer-funded pension
Training opportunities
This is what a day as a trainer looks like
Trainers are experts in all areas of logistics and are familiar with all work processes - from sorting the purchased items to processing orders and shipping. This expert knowledge is passed on to existing colleagues when training new employees and in training courses. During the application process, trainers guide the candidates through the practical tasks and evaluate them. Together with other colleagues within the trainer team, existing processes are continuously evaluated and improved.

What can I bring to the role of a trainer?
As a trainer you have to have good communication skills and be an absolute team player. Because you are continuously responsible for training employees and involved in the application process of candidates. A proactive approach is just as important as an independent and responsible way of working, as trainers help to question and improve existing work processes. A high degree of flexibility is also required due to the use in all logistic areas.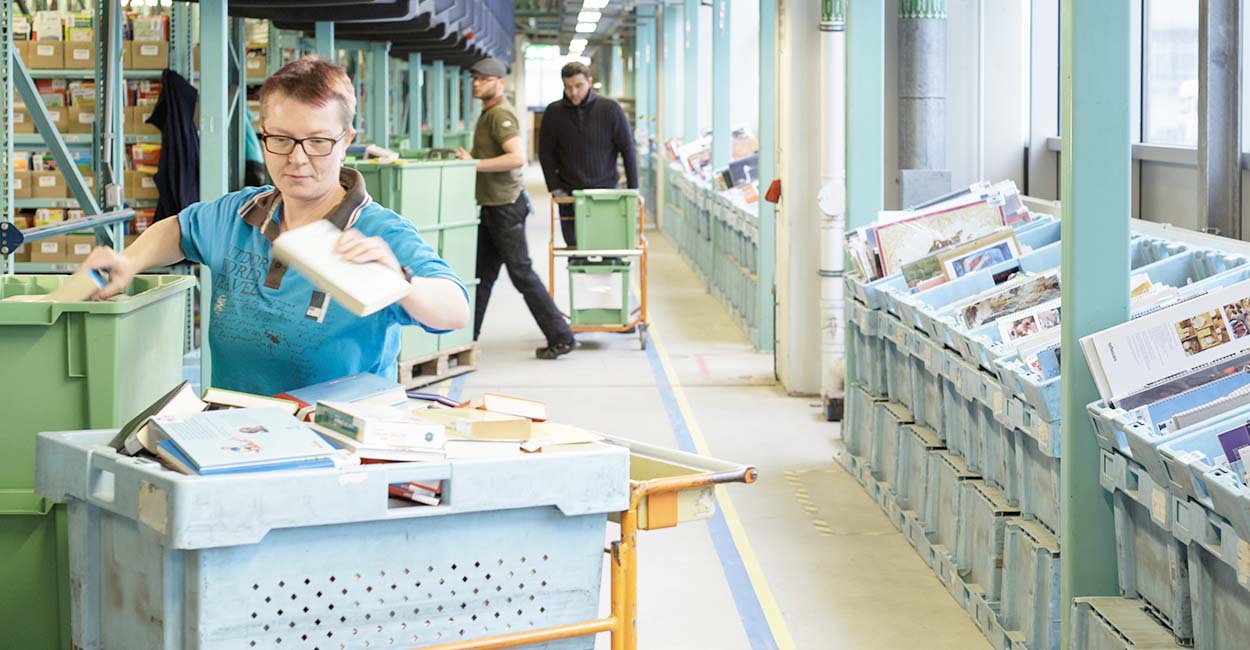 Not the right job for you?
Instead, you might be interested in one of these positions.