Logistics employees expect to undertake a variety of tasks related to purchasing, ordering and shipping. Inbound is about classifying the clothes and accessories that have arrived in our chaotic storage system after successful quality control measures, and recording the position of the articles with the scanner - so our system knows exactly where we can find each item. When outbound, the items ordered are then collected from the storage system, assigned to the orders and sent to our customers.
What we offer you:
Future-proof workplace
Growing company
Full-time and part-time working time models
Employer-funded pension
Training opportunities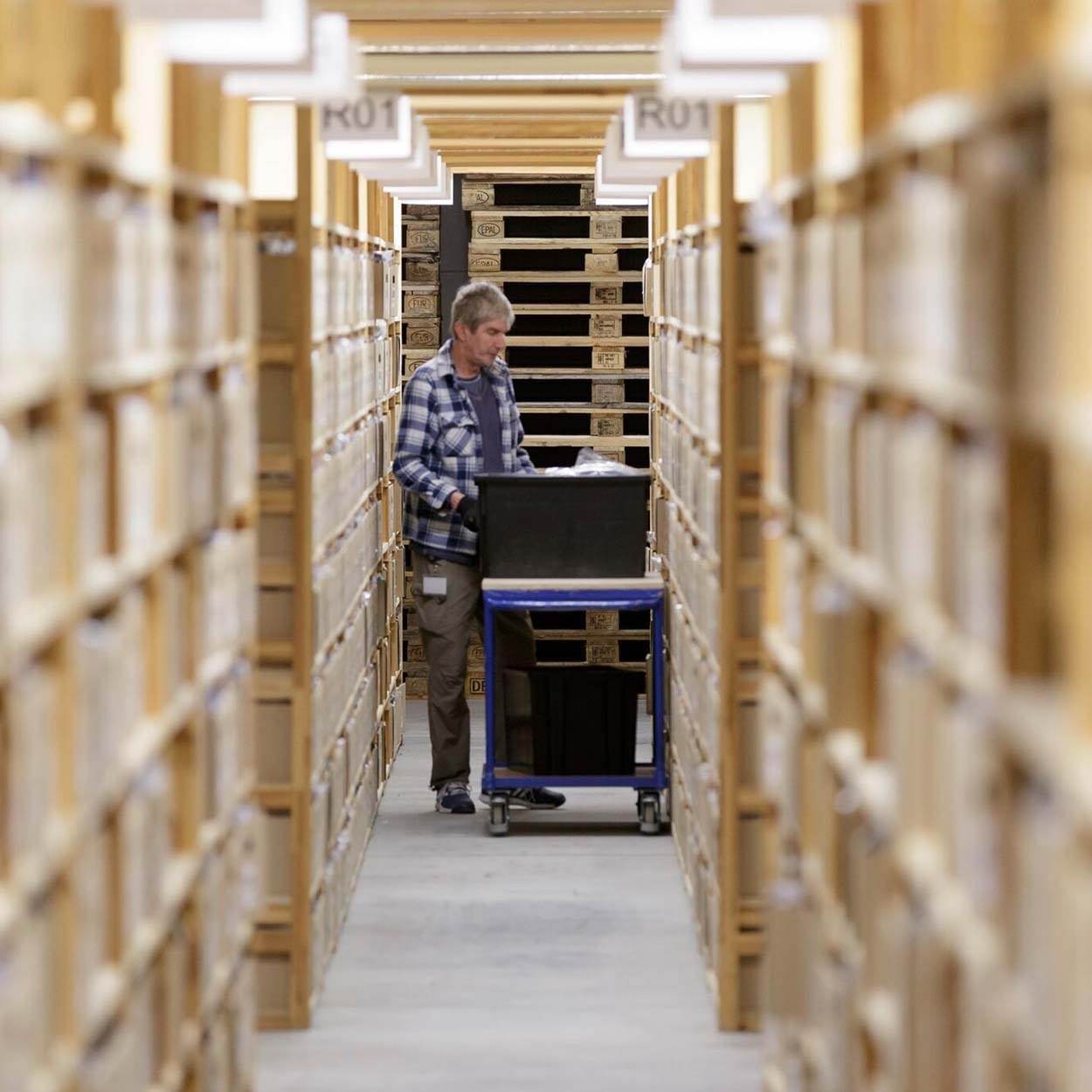 This is what a day as a logistics employee looks like
Every logistics employee's day begins on the team leader island, which reveals the exact area for which you have been assigned in the work shift. This keeps the work varied and helps assign workers where they are actually needed. You stay physically active, because a logistics employee can quickly cover 15 to 20 km in one shift, as our fitness trackers reveal.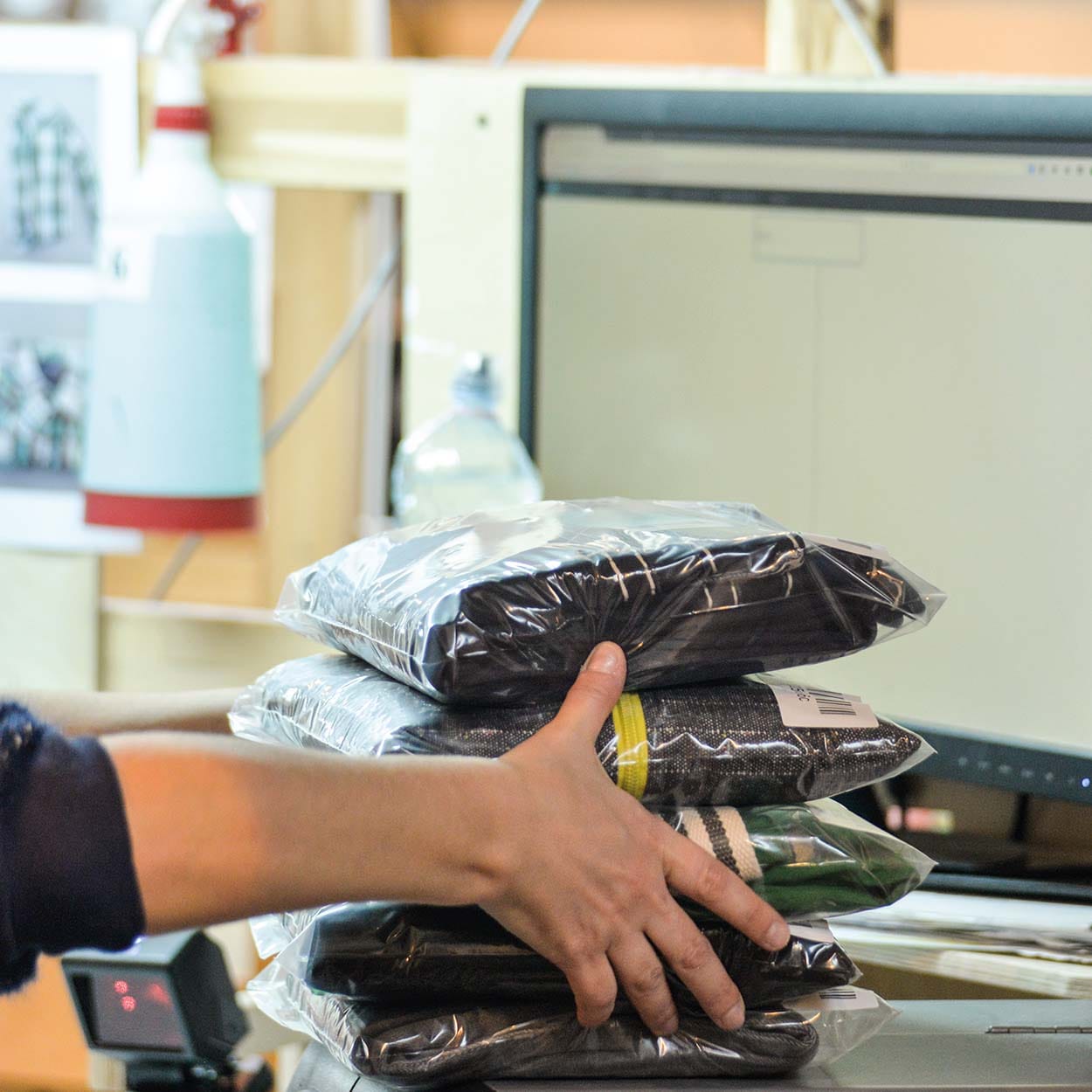 Stock
When the quality-checked goods are delivered, the purchased items must be sorted into the chaotic storage system. It is important that the exact position of each article is recorded with the scanner. This means that the articles can be found quickly as soon as they have been ordered.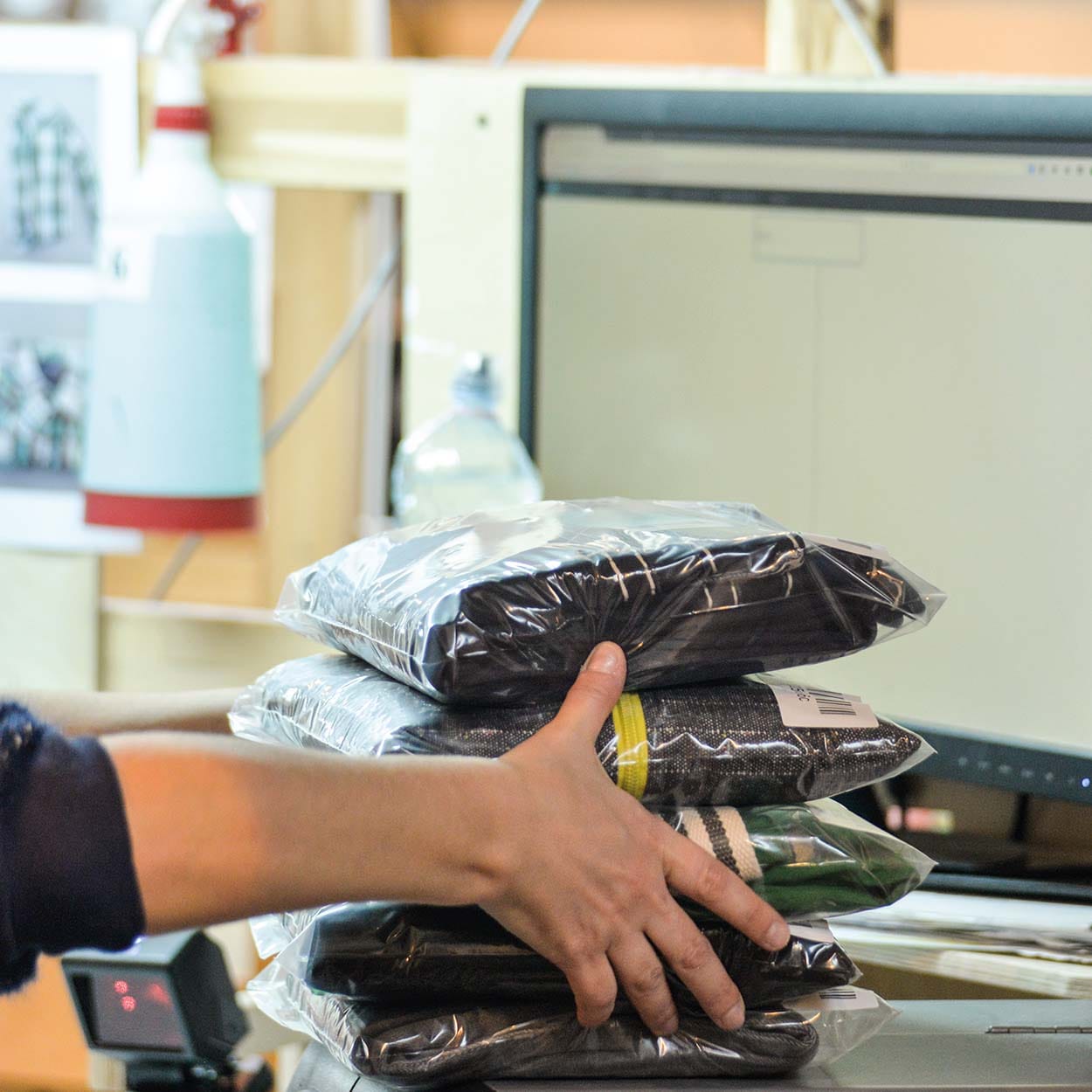 Pick
At the computer terminal you get the so-called pick list, which lists the ordered items. Each item has a precise location in our storage system, which is shown on the pick list. The ordered items are first collected in picking boxes on the picking trolley until they are transported to the sorting area using the conveyor system.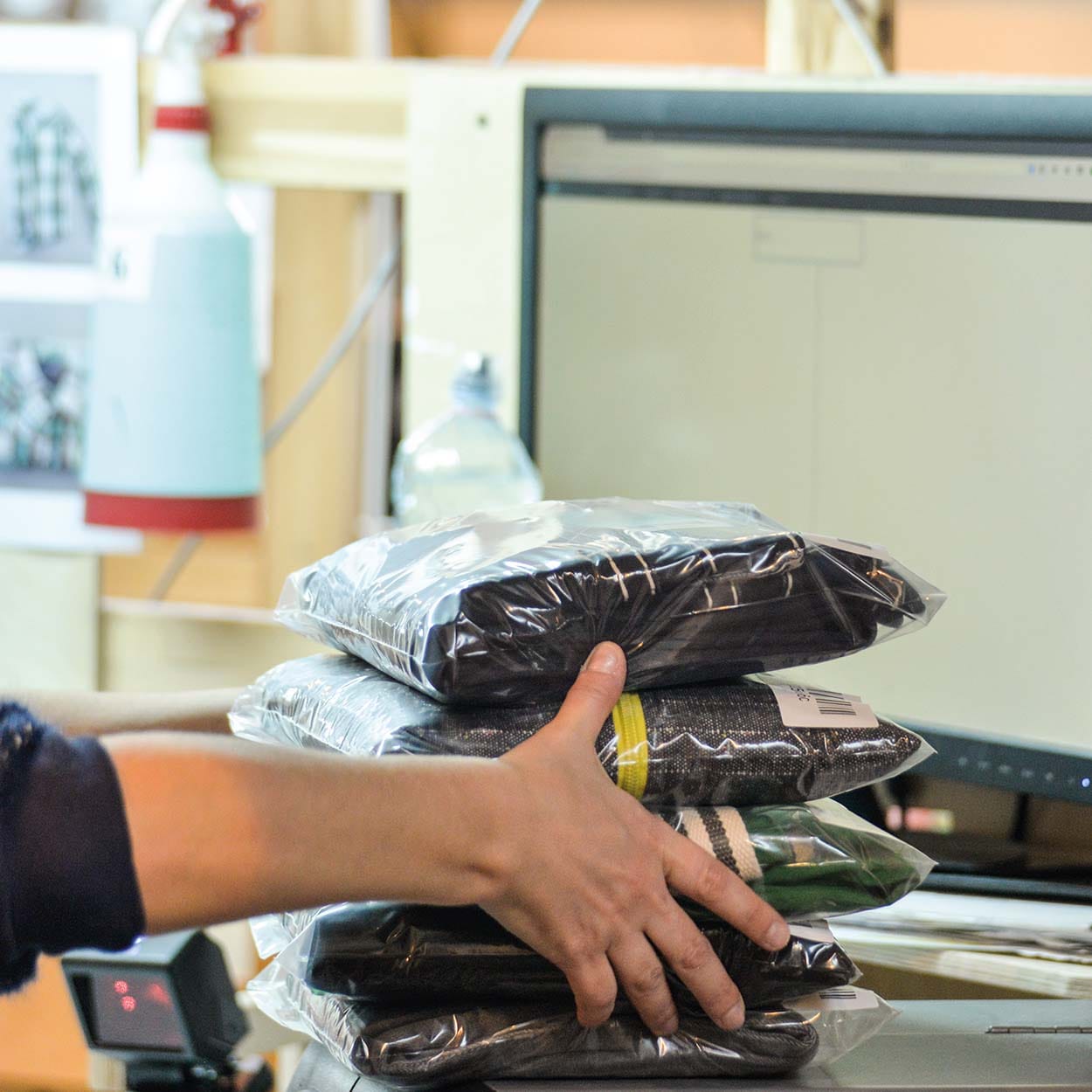 Sort
Here the ordered items are scanned and assigned to the respective order.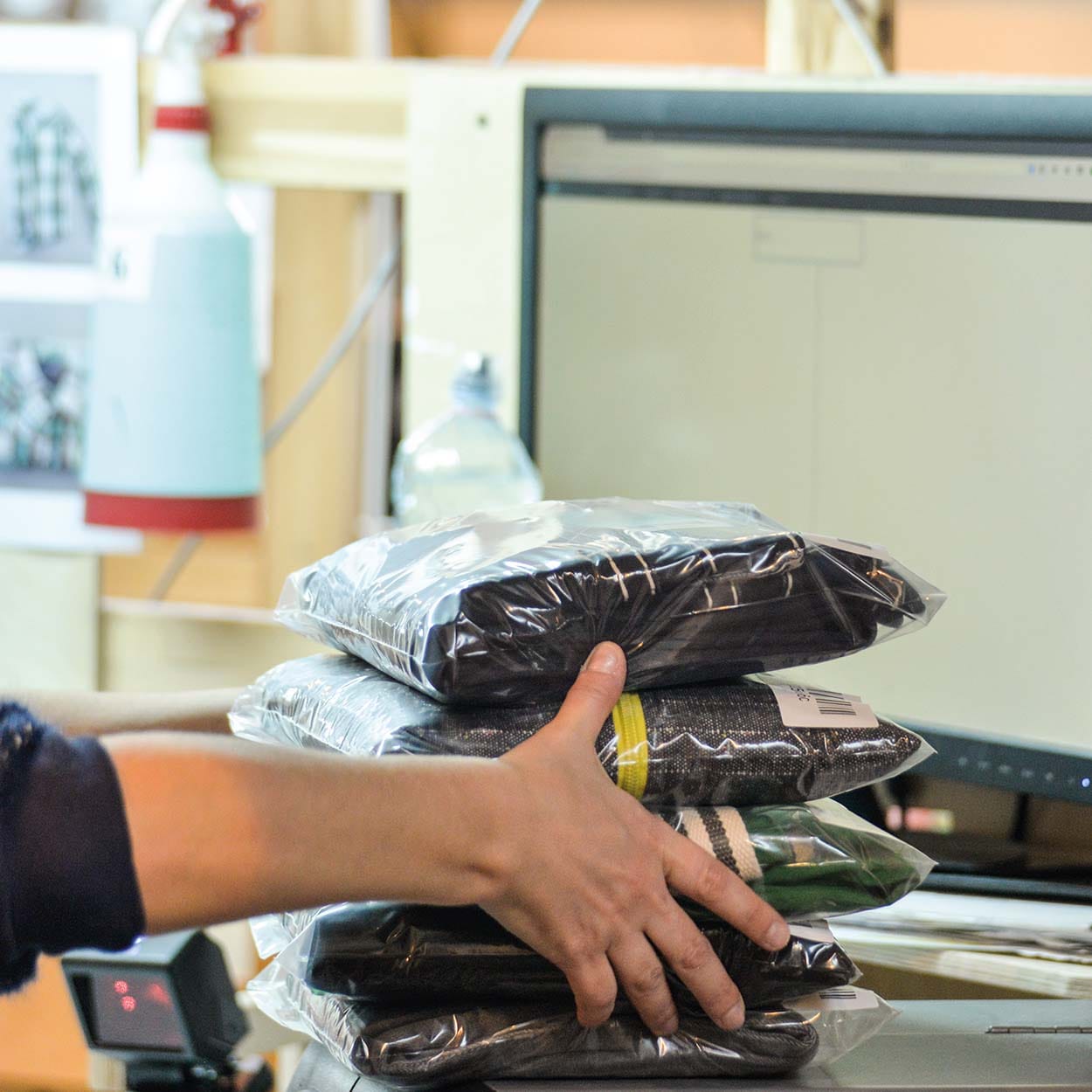 Pack
After the correct assignment of the articles to the respective orders, the goods are packed, stamped and sent to the customers. We ensure that the goods are safely packaged so that they reach our customers undamaged. At this point, a distinction is made between single-pack for single items and multi-pack for orders consisting of several articles.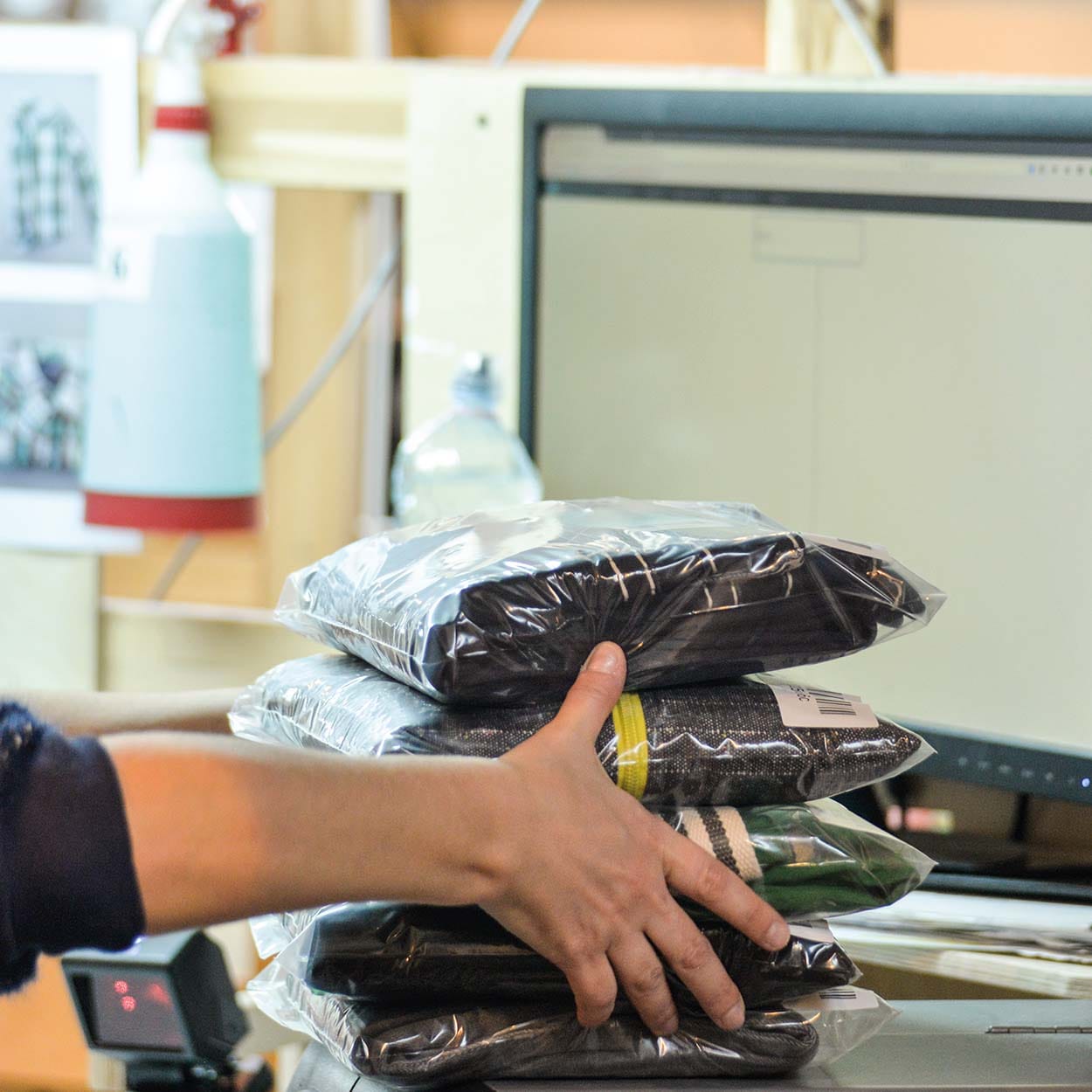 Previous
Next
What can I bring to the role of logistics employee?
As a logistics employee, physical fitness and resilience are important aspects. Because the majority of the working day is on your feet and you can cover 15 to 20 km in one shift. Careful handling of the goods is also necessary, as they are already used articles and our customers should receive them in the condition described. In addition, you have to have PC skills and flexibility with regard to changing tasks at short notice.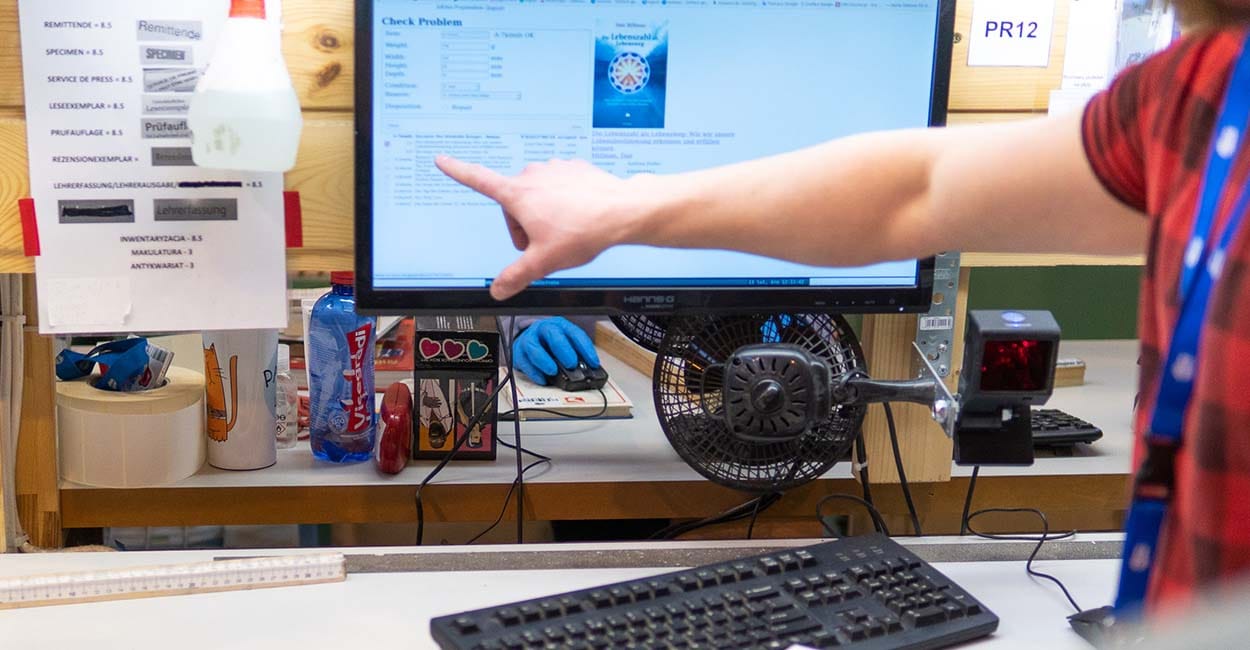 Not the right job for you?
Instead, you might be interested in one of these positions.